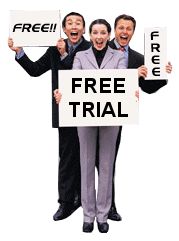 Imperial Gold Maca™ is sold to satisfied customers in more
than 35 countries. It is one of the most potent maca products available on the market today. Made of premium quality high grade maca roots that are hand picked and that are grown and maintained organically including the growing process and after the harvest. It contains only pure Imperial Gold Maca™. See Manufacturing.
It is the correct potent species of plant Lepidium peruvianum Chacon discovered by Dr. Gloria Chacon De Popovici in 1959 while doing her thesis as a young student.
Born in Lima, Peru on November 4, 1940. She studied biological sciences in the National University Mayor de San Marcos, in Lima during the years 1959 - 1962 where she received her bachelors degree in Biological Sciences with the theme of: Photochemical Study of "Maca" at the age of 20. She is considered the most knowledgeable person on planet earth when it comes to this miraculous plant. See has written several text books on the subject.
This free sample offer is an opportunity for you to try this spectacular herb root that is by far superior to many so called maca products on the market today and is the only maca product that can be called "The Peruvian Miracle"™ and known as Imperial Gold Maca™ Everything you have been reading about this super food is absolutely true and here is your no risk chance to try it for free!
So here's the deal! The free sample is our travel size bottle of 36 capsules that retails for as much as $14.95 and is yours for free! You just pay for shipping and handling $6.95 and it is sent to you by First Class Mail (Not Available Outside the United States) FREE SAMPLES
We will set you up on our AutoShip program and send you a one 100 capsule bottle at $19.89 every 30 days, you can change that to once every 60 or 90 days after that and you can even cancel the AutoShip at anytime you like. With the AutoShip program when you order 3 bottles or more per order you will receive a free travel size bottle that we sell for $10.95 each every time.
So don't waste time - get started today!