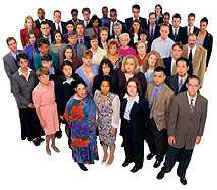 <![if !vml]>

<![endif]>
<![if !vml]>

<![endif]>
At <![if !vml]>

<![endif]> we are committed to helping people with the finest and best all natural organic herbal products. We feel that there are products that are unique and have very beneficial ingredients that can benefit our fellow human beings in a big way!
Currently our Imperial Gold Maca™ has become an in demand product all around the world and is sold in more than 35 countries, and we need new distributors and resellers to help us meet those demands! You simply buy wholesale and sell retail, it's that simple! And you get a chance to really help people with incredible products if your ready to act now!
Some of our other products like Royal Oil of Oregano™ is becoming a very big seller and is very easy to sell. Selling for almost 50% off the leading competitive products price. If you never tried it you should, it is a very important health product that fights all forms of diseases, bacteria and parasites naturally and safely without any side effects. It is the king of Antibiotics.
New products are in development which you will learn about as our business associate. For example we are development a product called Imperial Gold Maca Extra™ that will be one of our biggest sellers for men and women that creates a feeling of well being and eliminates the stress feeling.
In an effort to keep the business relationship simple to be a distributor associate for our Imperial Gold Maca™ and only requires the purchase of one case (24) bottles of product at wholesale pricing. These fly off the shelf and this small quantity won't last you long, but it will give you the head start to test the waters. You can order this here and now at this link after you submit this form so you can get started without delay with wholesale pricing.

There are also some people who will want to sell to health food stores and health practitioners and want a much larger game to place and will need a much larger discount in order to sell wholesale. The minimum requirement is only twelve cases (144) bottles and can be ordered here. wholesale pricing
And finally if you would like to be exclusive in your area the minimum investment is seven thousand five hundred dollars. To be exclusive in a country you must consistently re-order this dollar amount at lease cases five times within a twelve month period.
You can talk to our Friendly Reseller Supervisor who will help you to decide which is best for you. They will contact you shortly via phone. It's inexpensive and simple to be a distributor.
Copyright 2000-2013 All Rights Reserved
IMPERIALGOLDMACA.COM
<![if !vml]>

<![endif]>

BACK TO TOP